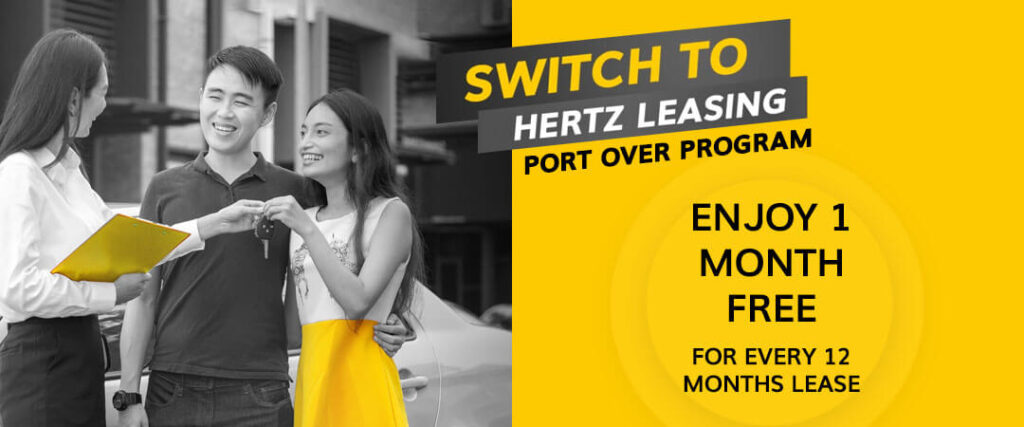 Currently leasing from another company?
Switch to Hertz Singapore to enjoy 1 month free for every year lease on any of our existing vehicles.
How to switch your leasing company?
Get in touch with us 2 months before your contract expiry by filling up the form below
Our Leasing Experts will contact you accordingly
Show us your proof of leasing
Enjoy the extra free month on us for your new lease
Hurry, make the change now and reap the benefits! Limited time offer.
Hertz Leasing Scheme Comparison