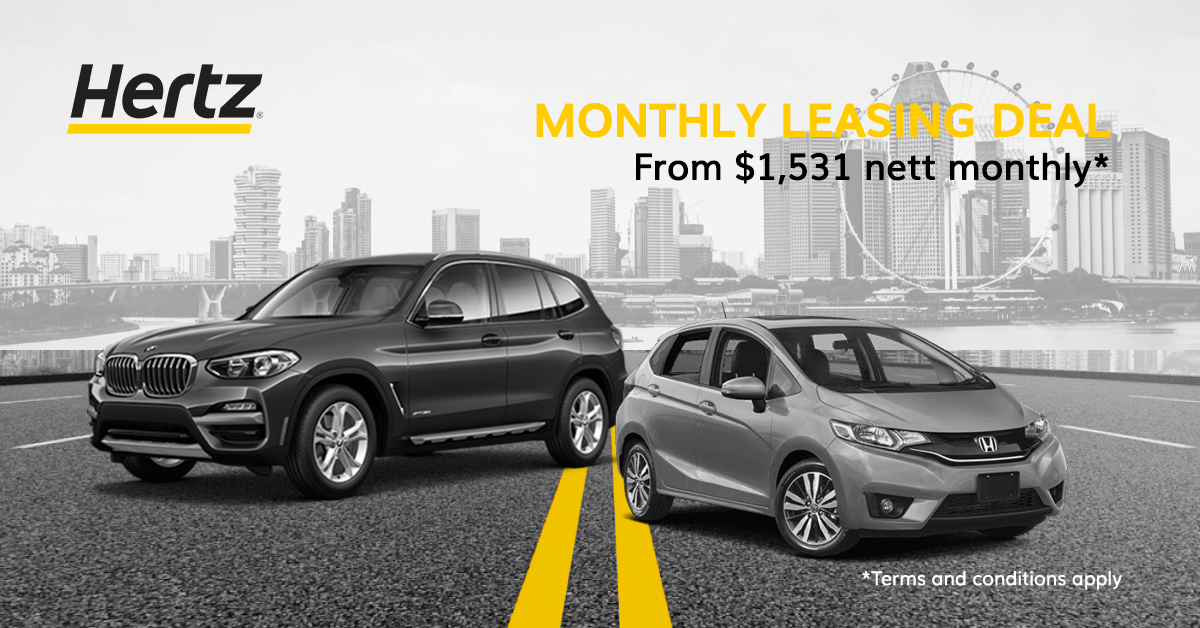 From now till 31 Dec 2021, enjoy monthly leasing special promotion on our vehicles.
Drive hassle-free with yearly and monthly leasing under our Comprehensive leasing scheme that comes with Road Tax, Insurance, Servicing and Maintenance, Replacement Vehicle, and Delivery & Collection Services all included.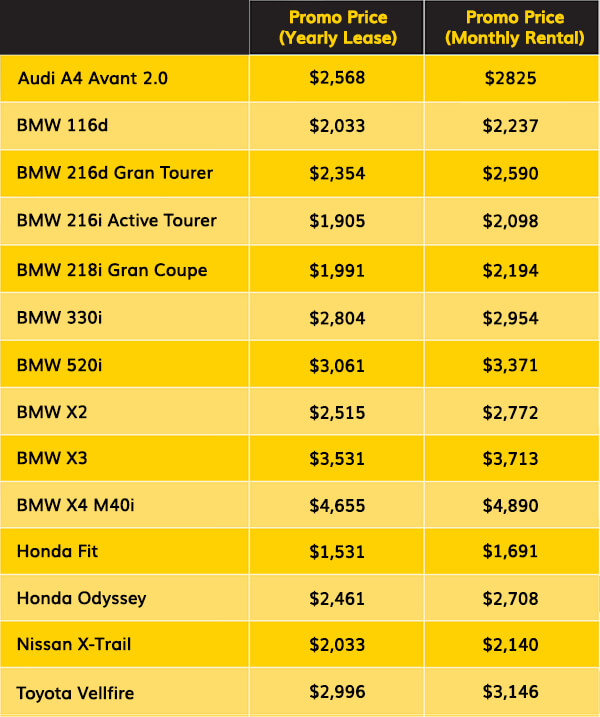 Price per month is inclusive of GST. Terms and conditions apply.
Test Drive available upon request. Arrange with us for a viewing!
Hurry, email us at marketing@hertz.simedarby.com.sg for more info!
Leasing Scheme Comparison