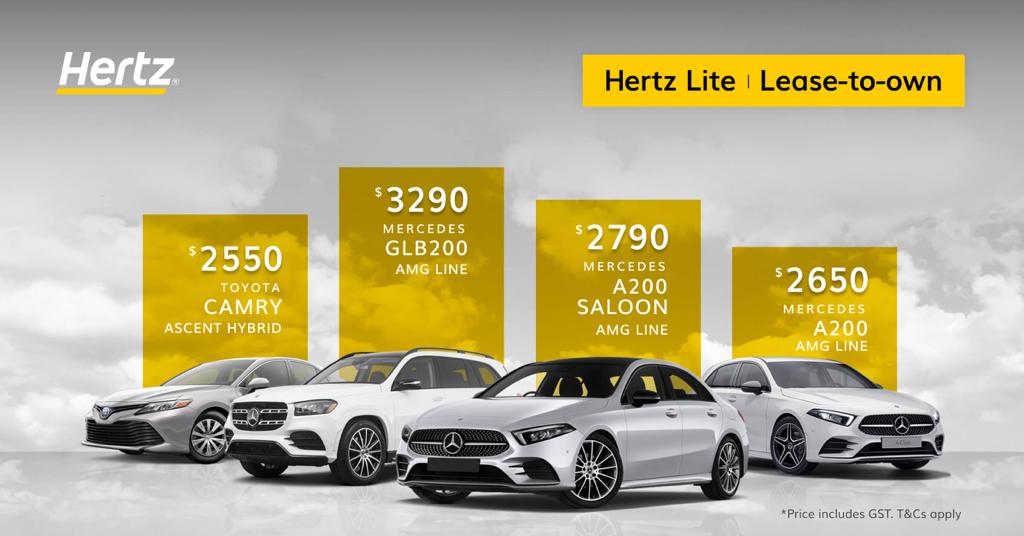 Owning a luxury vehicle is made easy with Hertz Lite Lease-to-own.
Enjoy the convenience of driving a brand new car without worrying about road tax, insurance, servicing and maintenance. Change to a new car after 3 years or purchase the car any time at the predetermined amount.
Email us at marketing@hertz.simedarby.com.sg to find out more.
Limited stocks available. Register by 20 Jan 2021 to enjoy the offer. T&Cs apply. The company reserves the right to change, modify, add or remove any of the Terms and Conditions at any time without prior notice.