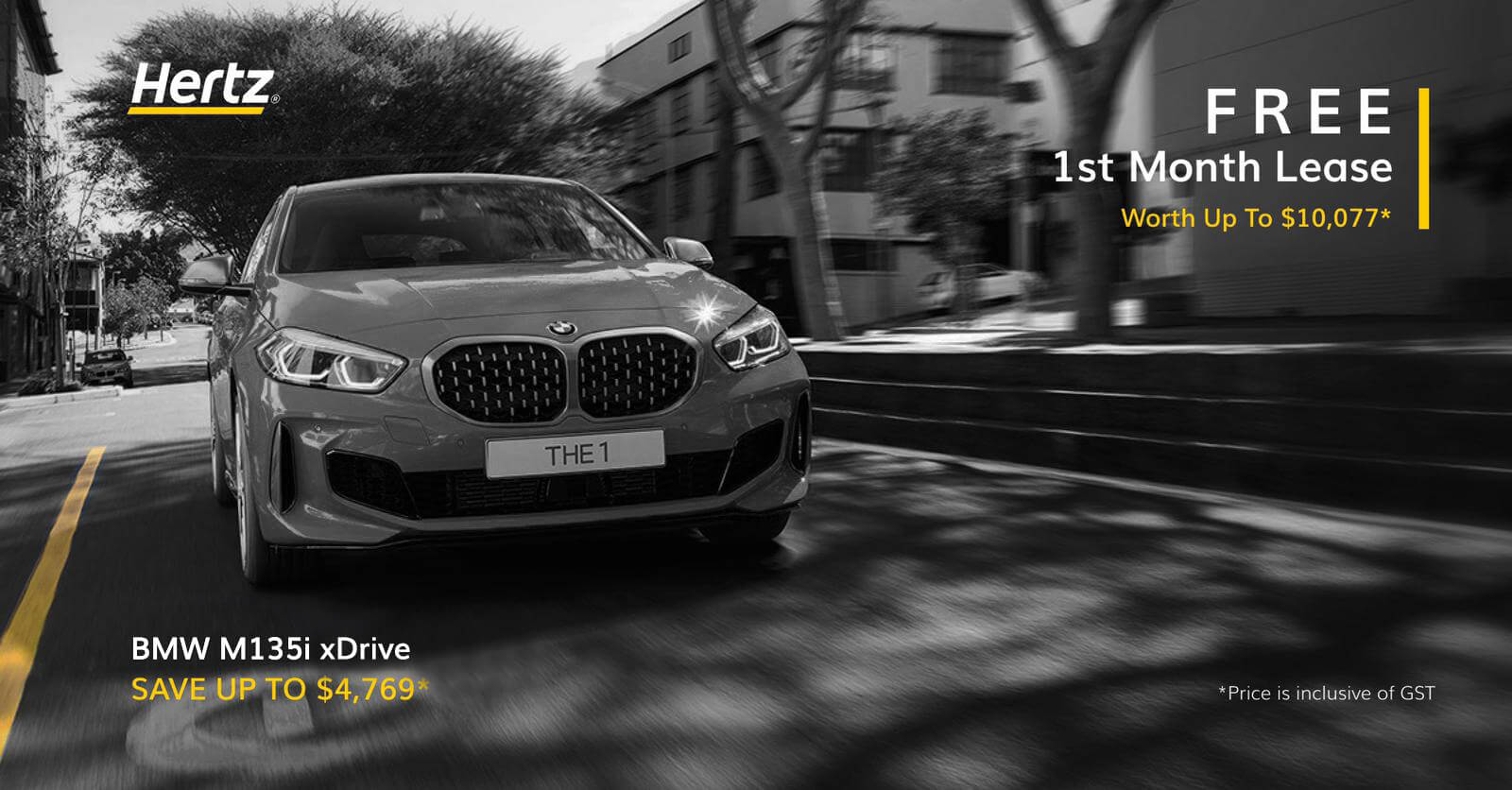 Enjoy free 1st month lease on BMW M from $3688 monthly.
With Hertz Lite+, you have the option to purchase the car at guaranteed amount, change to a new BMW from 36 months*, or continue the lease up to 60 months.
*Promotion is applicable on selected BMW M Series Models. Option for 18 months available at different price. GST included. Offer is valid till 5 Aug 2020. Other T&Cs apply.
BMW Models with free 1st month lease under any leasing program include M135i Speed Edition, M235i Gran Coupe Launch Edition, M340i, M850i Gran Coupe, X2 M35i, X3 M40i, X4 M40i, X5 M50i
Email us at marketing@hertz.simedarby.com.sg now to find out more!
Why Hertz Lite+?
Only $10k down payment
Free Road Tax, Insurance, Servicing and Warranty
Option to purchase at guaranteed amount
Continue the lease or change to a new BMW after your lease ends
Walk away from contract without penalty