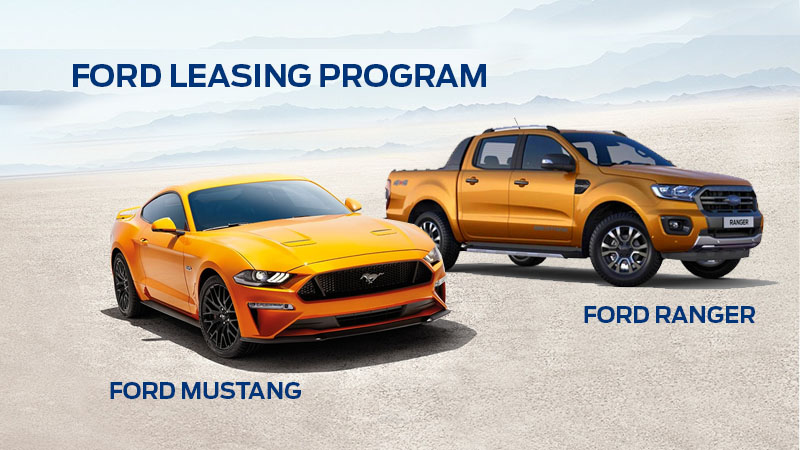 Always dreaming about owning a Ford Mustang but 40% down payment is just too high? Consider leasing one!
With $0 down payment and an all inclusive fixed monthly expense, leasing a car provides a hassle-free driving experience with many advantages. Speak to us and learn about other benefits that leasing can provide.
Go further with our Ford Mustang or Ford Ranger even the all the Ford Raptor.

Leasing Scheme Comparison