Enjoy the luxury of driving without worrying about long-term monetary commitments with Hertz Singapore.
Leave all the hassle to us for your repair, servicing, maintenance, handling of road tax and insurance matters, as well as providing replacement vehicles at no additional cost.
Additionally, drive away without paying hefty upfront payment and keep your total debt serving ratio unaffected.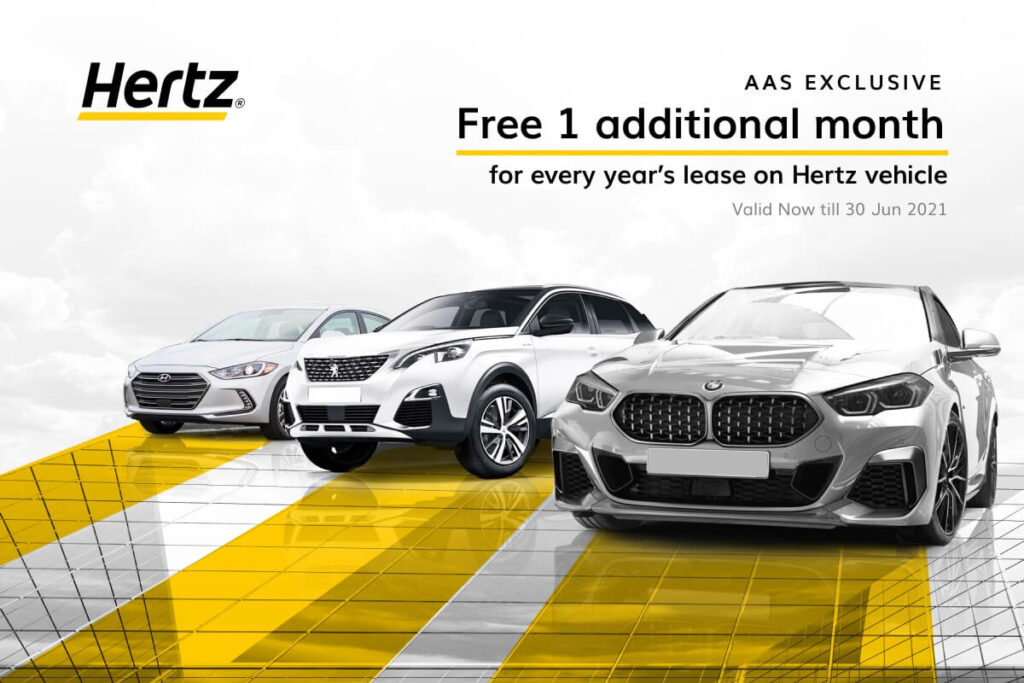 Only for AA Members, enjoy 1 additional month free for every year's lease on Hertz vehicle. Valid from now till 30 Jun 2021. Terms and condition apply.
Leasing Scheme Comparison Chart